Major Oak Girls Pro Rugby Academy
Due to high demand, we are pleased to confirm the commencement of a Girls Only Pro Rugby Academy, commencing in February 2021.
The Girls Only Pro Rugby Academy is the perfect environment for players from U13 to U18 who are keen to develop their skills to representative level.
The Pro Rugby Academy will be held at Nottingham Casuals RFC, Canal Side, Beeston along with additional sessions being completed at additional indoor venues throughout the year.
We have a strong history of developing female Rugby players, including Charlotte Easton who recently captained the NLD side. Charlotte said "I first got involved in rugby with the encouragement of Major Oak after enjoying watching my younger brother play tag games. I felt comfortable and welcome whilst playing tag rugby and throughout my development into contact, during which I also felt safe and reassured. The skills and techniques I learnt allowed me to build a strong foundation to improve upon and progress to play at club and county level.
I am thankful for Colin and the team at Major Oak for helping me to enjoy the game of rugby."
Member of the Pro Rugby Academy will train every 2 weeks. Sessions will alternate between Rugby Skill development and Rugby specific S&C sessions. The Academy will rely heavily on video analysis to allow players to greater develop their skills in their own club environment between Pro Rugby Academy sessions.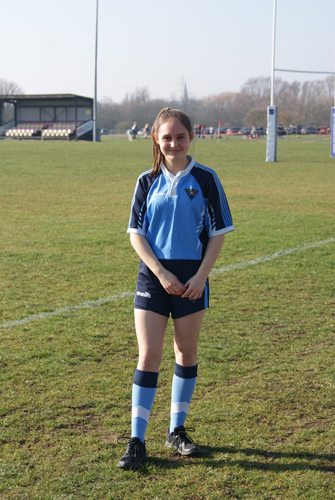 Registration for The Major Oak Pro Rugby Academy is limited to ensure the maximum impact for each player involved. Once an expression of interest has been received, a member of our team will be in touch to discuss your application.
Major Oak Pro Rugby Academy will consist of:
2.5 hours coaching time per month (1 hour 15 minutes every other week)
Skills trend identification
Bespoke Video Analysis from every skill development session
One Group Webinar per month
On demand email service with the Head Coach
Video Yoga classes to improve strength and core stability.
Cost = £25 per month.
An initial joining fee of £75 is payable once your place at the Pro Rugby Academy is confirmed. This joining fee entitles you to:
Major Oak Pro Rugby Academy contact top
Major Oak Pro Rugby Academy jersey
Major Oak Pro Rugby Academy T-shirt for indoor S&C sessions
Attendance at the Pro Rugby Academy welcome session
To register your interest, please complete the form below and a member of our team will be in touch ASAP
---